Activities & Events
---
The VCTAL project has a number of recurring activities to assist in the module development life-cycle.

Writers Meetings – held roughly twice each year to bring module writers together so that writing partners have the opportunity to work on their modules and so that the entire group can discuss common elements and provide feedback to each other.
Student Prototyping Workshops – held for two weeks each summer so that materials under development can be presented to and explored with students for the first time. A primary purpose of the workshops is to provide authors with early feedback based on student reactions to the module topics.
Partner Schools Meetings – held for two days each summer overlapping the Prototyping Workshop so that teachers at partner schools, who will be field-testing the completed modules, can observe the teaching of the modules.
Advisory Board Meetings – held annually to provide VCTAL leadership with overall guidance on all aspects of the project.
---
---
Upcoming Activities & Events
None currently scheduled.

---
---
Completed Activities & Events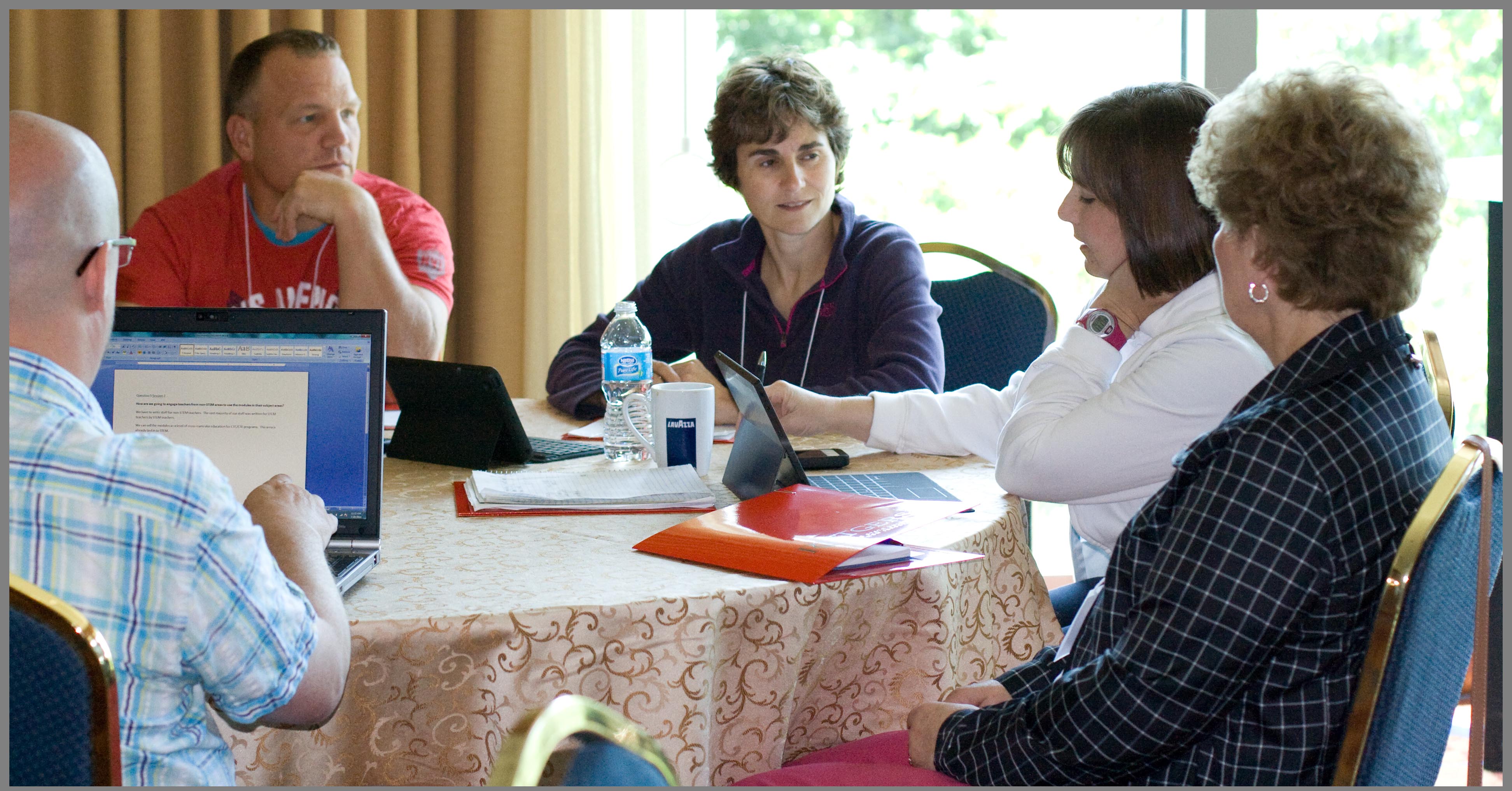 Writers Meeting 8
Location: Village Inn, Lenox, MA
Dates: September 18-21, 2014
Partner Schools Meeting
Location: Hilton Boston Logan Airport, Boston, MA
Dates: July 28-31, 2014
Writers Meeting 7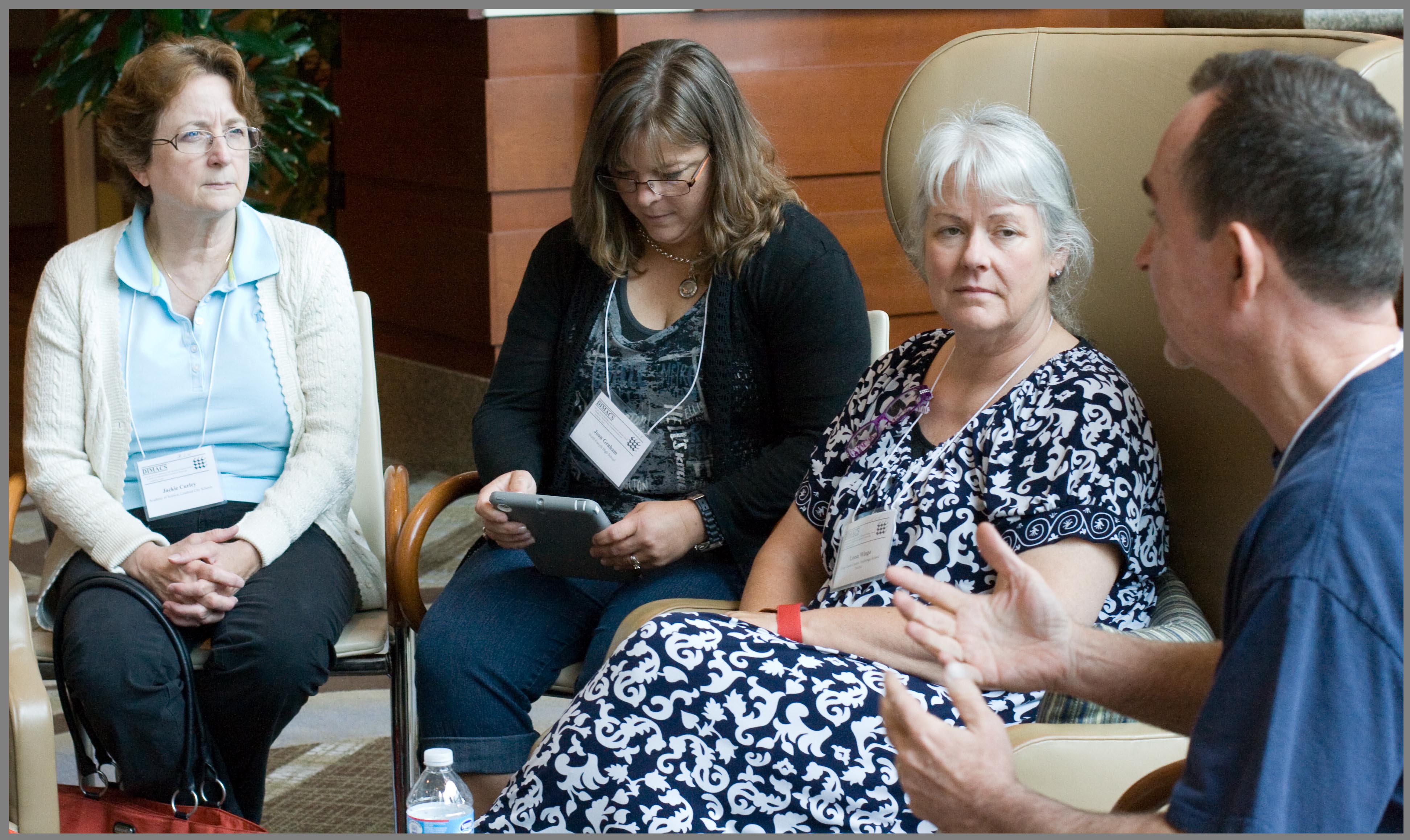 Location: Village Inn, Lenox, MA
Dates: April 3-6, 2014
Writers Meeting 6
Location: Village Inn, Lenox, MA
Dates: September 19-22, 2013
Student Prototyping Workshop 2013
Location: Hobart and William Smith Colleges, Geneva, NY
Dates: June 24-27 and July 9-11, 2013
Partner Schools Meeting
Location: Hobart and William Smith Colleges, Geneva, NY
Dates: June 26-28, 2013
Writers Meeting 5
Location: Village Inn, Lenox, MA
Dates: April 4-7, 2013
Writers Meeting 4
Location: Village Inn, Lenox, MA
Dates: September 20-23, 2012
Partner Schools Meeting
Location: Warwick Hotel, Denver, CO
Dates: July 28-31, 2012
Student Prototyping Workshop 2012
Location: Hobart and William Smith Colleges, Geneva, NY
Dates: June 25-28 and July 9-12, 2012
NSF Discovery Research K-12 PI Meeting
Location: Hyatt Regency Crystal City Hotel, Arlington, VA
Dates: June 13-15, 2012
Writers Meeting 3
Location: Village Inn, Lenox, MA
Dates: March 15-18, 2012
Writers Meeting 2
Location: Historic Merrell Inn, South Lee, MA
Dates: October 30 – November 1, 2011
Partner Schools Meeting
Location: Hobart and William Smith Colleges
July 11-12, 2011
Advisory Board Meeting
Location: Hobart and William Smith Colleges
Dates: July 7-8, 2011
Student Prototyping Workshop 2011
Location: Hobart and William Smith Colleges
Dates: July 5-14, 2011
Writers Meeting 1
Location: Historic Merrell Inn, South Lee, MA
Dates: November 3-5, 2010
Project Kickoff and Planning Meeting
Location: Historic Merrell Inn, South Lee, MA
Dates: September 16-18, 2010