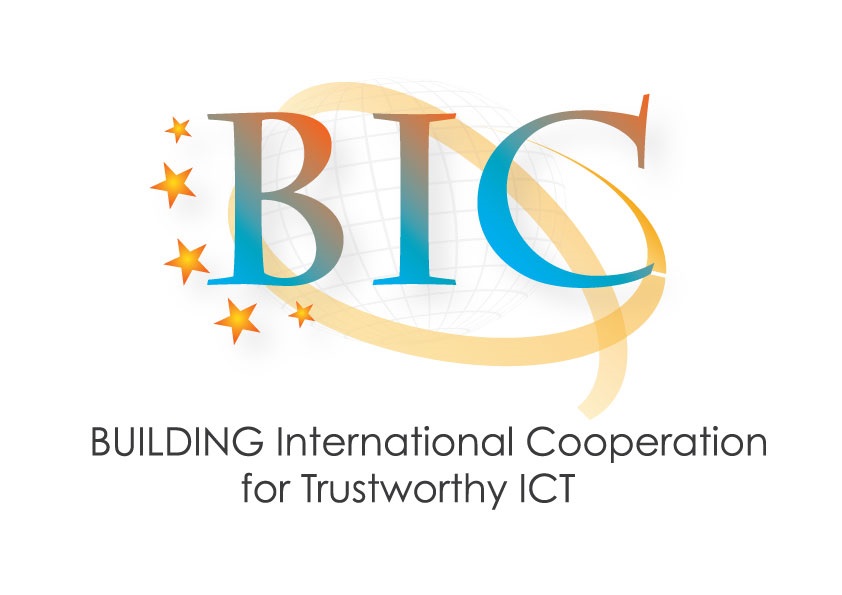 ---
DIMACS/BIC/A4Cloud/CSA International Workshop on Trustworthiness, Accountability and Forensics in the Cloud (TAFC)
Organizers:

James Clarke, Waterford Institute of Technology - TSSG, (co-chair)
Rebecca Wright, Rutgers University, (co-chair)
Julie Grady, HP Labs Bristol
Aljosa Pasic, AtoS Spain SA
Siani Pearson, HP Labs Bristol
Keyun Ruan, University College Dublin
Contact information: tafc at dimacs.rutgers.edu
Presented under the auspices of the DIMACS Special Focus on Cybersecurity supported by the National Science Foundation under Grants Number CCF 1144502 and CNS 1040356. Any opinions, findings, and conclusions or recommendations expressed in this material are those of the author(s) and do not necessarily reflect the views of the National Science Foundation.
---
Call for Participation:
Submissions
The TAFC 2013 Workshop (co-located with IFIPTM 2013) invites submissions presenting research on all topics related to Trustworthiness, Accountability and Forensics in the Cloud, including but not limited to one or more of the following:
Accountability in the Cloud
conceptual analysis of accountability
ethical, social and legal aspects of accountability
the relationship between accountability and trustworthiness
technical mechanisms for producing accountability
potential limitations of accountability, and how to solve them
Forensic Readiness of the Cloud
difficulties in achieving transparency in the cloud
the relationship between preventive security measures, accountability and forensics
pre-investigative capabilities in the cloud for enabling forensic readiness, e.g. log management, encryption management and identity management
how to design a forensic-enabling cloud ecosystem to improve accountability and transparency of cloud service provision
Interoperability
regulatory and policy interoperability
how to address location-based legal and regulatory restrictions within the cloud
resolution of differences in approach in the EU, the US, and other countries
co-design of technical and legal mechanisms for interoperability
Paper Submission
TAFC 2013 welcomes submissions of a 4-8 page paper on any research topic related to the TAFC themes of trustworthiness, accountability and forensics in the cloud and the topics mentioned above. This should describe a scientific research contribution and not include marketing material. Submission will be via email to tafc@dimacs.rutgers.edu. Papers must be submitted as a single PDF file, formatted using the LNCS format. Informal proceedings (with an IFIPTM ISSN) for the workshop will be made available at the conference and without any copyright restrictions preventing further publication. Alternatively, a submission may be made just of a 1-3 page presentation plan, without an associated paper to be included within the informal proceedings.
Some papers may also be invited for submission of extended versions to the IFIP Trust Management international journal by Springer (or else an alternative trust management journal), subject to a further peer-review process.
Workshop Format
The workshop will run from morning of 6th June 2013 until lunchtime of 7th June 2013*. It is intended as a multi-disciplinary forum for experts to discuss, brainstorm, and share insights on accountability, covering conceptual discussions and legal, socio-economic and policy aspects as well as technical mechanisms including how to design a forensic-enabling cloud ecosystem to improve accountability and transparency of cloud service provision. The outcome from the workshop can provide valuable input for building international cooperation on various cloud standard acceleration projects, as well as drive research and technological innovations towards future research programmes such as Horizon 2020. The workshop will comprise a mixture of invited talks, contributed talks, panels, and breakout groups.
*If there is enough interest, other activities can be organized for the afternoon of 7th June 2013.
Important Dates
Paper/abstract submission: 1 May 2013
Notification date: 8 May 2013
Camera ready papers due: 19 May 2013
Workshop date: 6-7 June 2013
---
Previous: Announcement
---
Next: Program
---
Workshop Index
---

DIMACS Homepage
---
Contacting the Center
Document last modified on May 6, 2013.