Home
---

The PS-Future project is examining the potential for interdisciplinary modules to attract a diverse population of learners to STEM disciplines by engaging them in sustainability topics of broad personal relevance.


Planning for Sustainability seeks to identify practices that can be continued indefinitely without critically damaging natural resources, people, or economies, especially those at risk.
It is forward looking.

It involves making decisions about how we use today's limited resources in light of the continuing future needs for those resources.

It is multi-disciplinary, involving understanding of physical and biological processes that are overlaid by human social, political, and economic concerns.
PS-Future Project Activities:
Developing, testing, and implementing experimental one-week instructional modules for grades 9-12 that engage students in planning for sustainability and align with math and science standards.

Building career awareness by highlighting related jobs within each module.

Conducting research to help understand and enhance students' learning and demonstrated ability to transfer key concepts to new domains.

Hosting summer workshops for students to assist authors in writing the modules, teachers in teaching them, and researchers in understanding how students connect with and learn the materials.

Evaluating the effectiveness of PS-Future materials in building awareness of and enthusiasm for sustainability topics among a diverse population of learners.
PS-Future Project Goals:
Empowering students to engage in sustainability discourse and exercise responsible citizenship by:
Producing materials that teachers can use to raise students' awareness of interdisciplinary issues in sustainability.

Enhancing students' facility with cross-cutting skills in mathematical and computational methods.

Heightening students' interest in mathematics and computer science by immersion in sustainability topics of personal relevance.

Raising awareness of educational opportunities and career paths related to sustainable living.

Widely disseminating PS-Future modules.
Download PS-Future flyer
To learn more contact us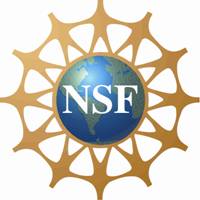 This material is based in part upon work supported by the National Science Foundation under awards DRL-1503414 and DRL 1220022. Any opinions, findings, and conclusions or recommendations expressed in this material are those of the author(s) and do not necessarily reflect the views of the National Science Foundation.