---
Fred Roberts receives NSF Science and Technology Centers Pioneer Award
---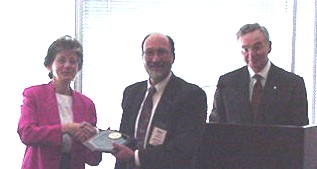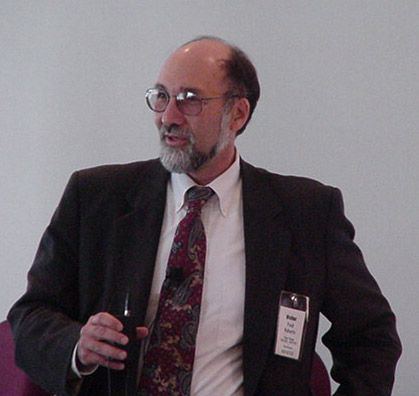 NSF Director Rita Colwell and Deputy Director Joseph Bordogna presented Fred Roberts, Director of DIMACS, the "National Science Foundation Science and Technology Centers Pioneer Award" on August 7, 2001 at a ceremony at NSF in Arlington, VA.
The award was presented "in recognition of your vision, leadership, and entrepreneurial spirit in pioneering the science and technology center concept."
DIMACS was one of the original 11 NSF "science and technology centers," receiving its funding starting in 1989.


---

DIMACS home page
---
Alphabetical Index of DIMACS Web Pages
Contacting the Center

Last modified August 10, 2001.